You suggested quite softly bacteriotherapy, you whispered it inside my sleep and I woke in revelation, soon booked the appointment. I dreamed of a hookworm crawling in through my ear, sinewing up my spine.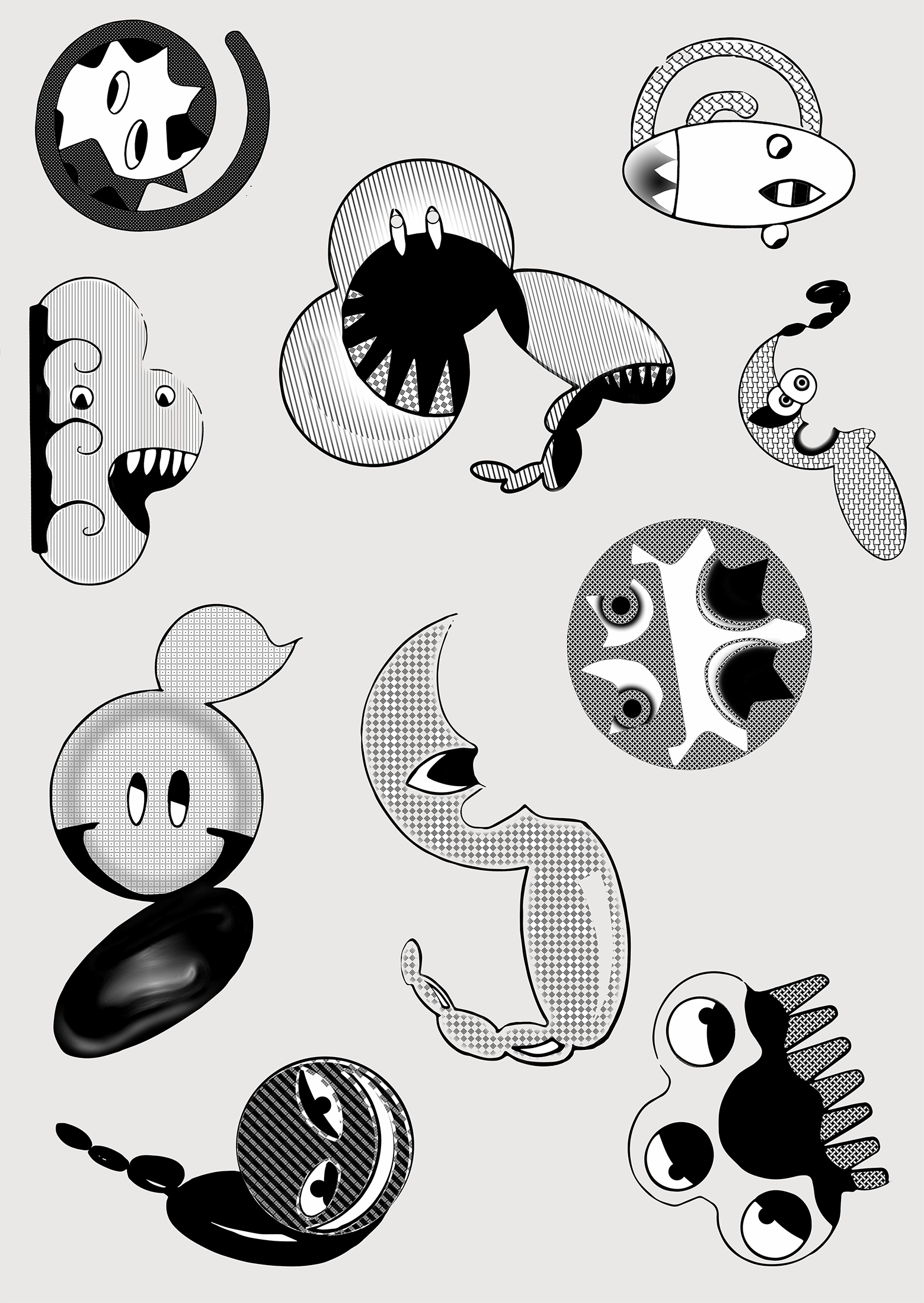 The following document comprises an electronic version of journals discovered in a floating lab, thought to belong to a team of microbiologists working in the late years of this century. What follows is a compilation of entries dating back as early as the 1700s, suggesting the bacterial research which has defined science and medicine in recent years had in fact taken seed in prior, unrecognised histories. Entries were signed only with initials or symbols and thus we have struggled to assign authorship, human or otherwise. The recurrence of 'AL' and 'MS' across time-spanning entries suggests these figures played an editorial role, and so the identities of actual scientists, writers or involved parties remains unknown. For copyright purposes associated with an ongoing legal investigation into the lab, we are unable to reproduce facsimiles of handwriting; however, we have presented the strange, luminous illustrations which accompanied the journal entries, in the hope that someone comes forward with further answers on the nature, meaning and origin of this mysterious investigation. It is believed the entries were intended as an A-Z glossary, however several alphabetical letters were missing, and all accompanying 'emotive pictographs' have been elided due to unicode incompatibility with contemporary software.


-- 18th February 2100
Take a look at the full article
here
.